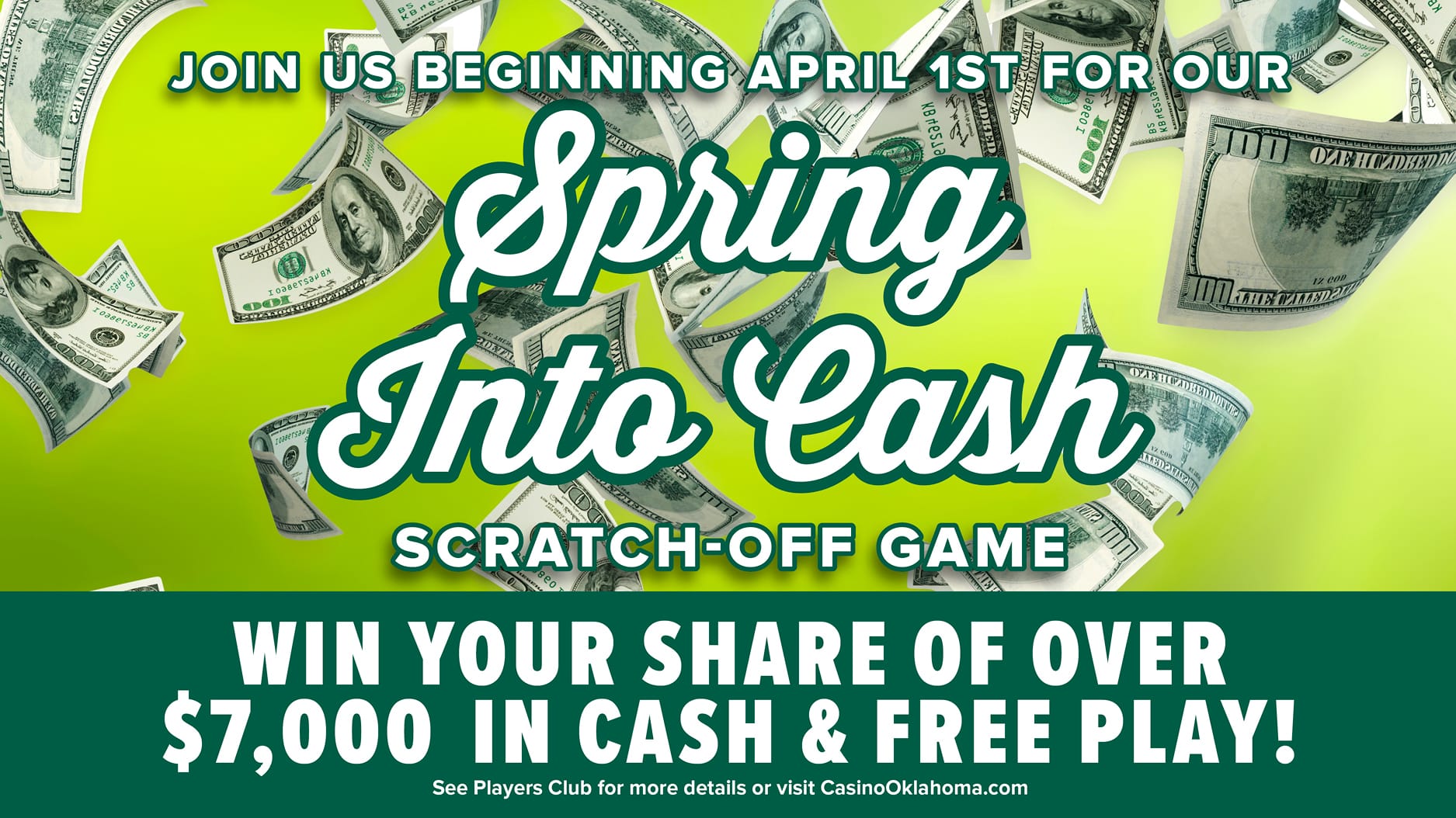 24 Mar

Spring Into Cash

Win up to $1,000.00 CASH with our Spring Into Cash scratch off game! Over $7,000.00 in CASH and free play is up for grabs!

The promotion will be held beginning Wednesday, April 1st through Thursday, April 30th (or while supplies last). After earning 5 points on your Players Club card receive one scratch off ticket from the Players Club desk. A maximum of 2 (two) scratch off tickets per day per player.

If you have a non-winning ticket you may PRINT your information on the back of the ticket and place it in the hopper for our Last Chance Drawing to be held on Friday, May 1st.
Players must earn 5 points to receive a scratch off ticket. Members are allowed 2 (two) tickets per day for every 5 points they've earned for that day (9AM to 11:59 PM) While supplies last.
Last chance drawings will be held on Friday May 1st beginning at 7:00 PM and will be drawn from the hopper. Players must have earned 5 points and be actively gaming the night of the last chance drawings to be eligible for the drawings.
Must be a member, in good standing, of the Players Club to be eligible for the drawings.
Must be present to win.
Only one winner per evening. Anyone drawn a second time will be passed an another winner will be chosen.
A complete set of rules is available at the Players Club desk.