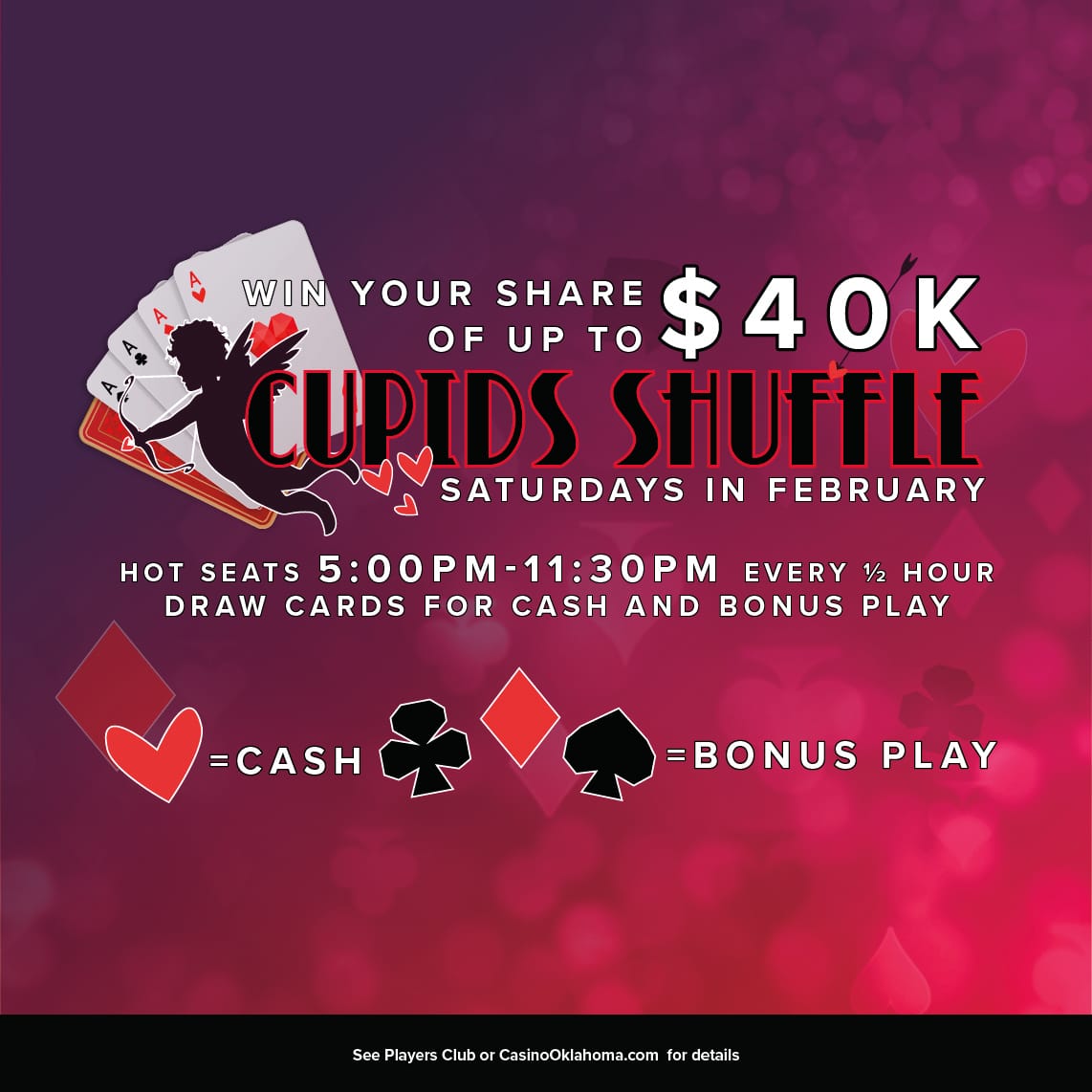 20 Jan

Cupids Shuffle

Join us Every Saturday in February to win

your share of up to $40K

Hot Seats 5pm-11:30pm every 1/2 hour

Pick a card for Cash or Free Play

Hearts = CASH!!!

Draw an Ace of Hearts for $100, 2 of Hearts for $200 and so on all the way

up to King of Hearts = $1300 Cash!!!